The Village Policeman
By Jim Lovelock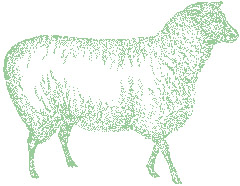 Jean and I came to Bramdean with our young children Lesley age 5 and Michael 9 months on 13th January 1961. I had been posted to the Bramdean beat from Leigh Park, Havant, a large overflow estate of some 30,000 population. So as a village policeman you can well imagine the difference in my work and our domestic life. It took some time to adjust.
I was sent to Bramdean to relieve PC. Thompson from his duties. He and his family had been posted to the Isle of Wight. (Incidentally Ken Thompson's youngest daughter now lives at Hinton Ampner, his son also joined the Hampshire Constabulary and is stationed at Alresford Police Station and regularly patrols the old beat by car.)
We lived in the old police house on the A272, one of a pair of semi detached houses. It has now been sold and renamed Hazelwood. The adjoining house was occupied by Bill Gerrard and his family. Bill was the road length-man, and his job was to care for the verges and ditches along his length of the A272. It was normal county practice in those days to have the Constable and the Roadman living locally in their adjacent tied cottages, so that if attention was required on the A272 they could deal with routine matters as and when necessary. Bill Gerrard was also a Police War Reserve during the Second World War and I understand that he assisted the resident Constable in his duties.
The old Bramdean police beat covered the villages of Bramdean, Hinton Ampner, Cheriton, Beauworth, Kilmeston and parts of Tichborne, approximately 600 population and 20 miles of road. The beat was patrolled on pedal cycle and was covered for twenty-four hours a day on a call out basis, the Constable being responsible for all Police work that occurred on the beat. Crime, traffic accidents, domestic disputes, fanning troubles, poaching and the like.
In the Winter, when snow blocked the A272 road at Cheesefoot Head the road would be closed from Beauworth Crossroads to Morn Hill and the motorists who had become stranded in their vehicles had to be rescued. Many were caught out and had to stay overnight.
I recall that in the winter of 1966 we had very heavy snow. I was called to the scene of a crime at Gander Down near Cheesefoot Head – some fifty bales of hay had been stolen! I had to cycle and walk to get there. It took me five hours to make the round trip, and would have taken longer, but I was lucky enough to get a lift for myself and my cycle on a passing South Eastern Farmers lorry.
Dealing with traffic accidents in those days was quite a problem. Firstly I had to cycle to the scene, attend to the injured, clear the road and report all the facts. We had no personal radios. Communication was carried out by passing motorists, lorry drivers etc. We relied on the help of local people, particularly households with a telephone The only police vehicle in the section was an old Ford used by the Sergeant and on occasion, if I was lucky I could enlist his help.
In the 1960's I was expected to make conference points every hour from various telephone boxes. This was the only contact I had with section station at Alresford and my Head Quarters in Winchester These points were quite ridiculously far apart and it was almost impossible to make the appointments, but if I didn't I was in trouble. Some years later, 1970 I think, I was issued with motor transport A lightweight motor cycle with a radio. The radio was so loud that it could be heard for miles around, particularly in the dead of night. The motor cycle made getting about much easier, but as with most modern ideas, something has to go and a certain amount of contact with the public was lost. Being more mobile I had to travel to Alresford at times to do duty for the Sergeant when he was sick or on leave.
Life as a 'Village Copper' had its benefits. t was very much responsible for my own decisions and actions and this I found very gratifying. It was not always possible to please everyone, but on the whole I was very satisfied with my new life in Bramdean. The pace of life was slower, but there were occasions when all the stops had to be pulled out – Foot and Mouth disease, Swine Fever and other farming problems. All animal movements had to be restricted for about six weeks, cattle lorries were searched and animal movement licenses checked.
During the Cold War years I was issued with a portable air raid siren. This had to be assembled and activated when directed by the twenty-four hour early warning system. This system was situated in the office at the front of the police house. The object of the siren was of course, to warn the public of an impending nuclear raid. I have often wondered what use this could have been as I lived half a mile from the village – fortunately this piece of equipment was never used in an emergency.
Jean and I fell in love with the village and the way of life we had become accustomed to and in 1976 were able to buy Maple Cottage, opposite the police house for our retirement. This unfortunately had to be the end of my time as the Village Constable. I had to move on to pastures new. I can honestly say that of all my thirty-four years serving the Hampshire Constabulary my fifteen years in Bramdean were the happiest and most rewarding of my career.