The Early Part of the 20th Century
By A Former Resident Of Brockwood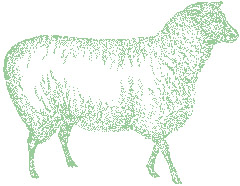 When Colonel Greenwood owned Brockwood, it was known as Brookwood. It changed its name by a twist of fate. Colonel Greenwood's son, William, was a keen cricketer and encouraged the more talented of his estate workers, one of whom was selected to play a match for the MCC. Unfortunately the telegram inviting him was sent to Brookwood in Surrey and the opportunity to play was missed. Mr Greenwood promptly changed the name to Brockwood and so it remains today.
The pile of flint stones at the bottom of the hill at Brockwood marked the grave of Colonel Greenwood's favourite hunter and stood much higher than it does today. The circle of stones on the opposite side of the A272 – which was only a track then – was erected under the instruction of William Greenwood.
In the early 20th century, horsepower meant just that and to travel to Winchester, villagers would drive to Alresford by horse and cart and then take the train through the Itchen Valley. Children from Brockwood walked to the village schools at Bramdean or West Meon.