The Morton Family
By Mardi Morton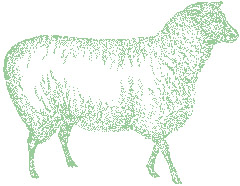 The Morton family live at Woodcote Manor and farm the surrounding countryside. The main part of the present house was built in 1633 around an older house, probably late fifteenth century.
'I recall – we came here in 1958. The school had gone and the great thing was raising money for the new village hall. We had a lovely village shop run by Mr Slater and Rene Munday Mr Slater delivered papers, bread etc. The garage and post office were run by Mr & Mrs Male. There was a cobbler on the main road. Mrs Olivia Feilden, Mrs Barbara Wentworth and I founded the Bramdean Society.'
BRAMDEAN FLEW A VICTORIA UNION JACK
(Newspaper cutting Jubilee – 1977) By kind permission of the Hampshire Chronicle
Jubilee celebrations at Bramdean and Hinton Ampner commenced with the raising of a Union Jack which had been unfurled eighty years ago to mark the Diamond Jubilee of Queen Victoria in 1897.
The simple ceremony was carried out by Mr J.Morton on Sunday in readiness for the main celebrations on Monday
Woodcote Manor Park was the beautiful setting for the celebrations and, despite the inclement weather on Monday the festivities were an unqualified success. All ages and tastes were catered for with numerous side shows plus pony rides and joy rides for children on trailers pulled by vintage tractors. Sports also featured prominently on the programme with no less than thirty-two races of all descriptions, a tug-of-war competition, not forgetting children's fancy dress.
Because of the deteriorating weather, contingency plans went smoothly into operation and a sumptuous tea for children and senior citizens was served in the Village Hall. It was also in the Village Hall that Mr Ralph Dutton, much respected member of the community, presented Jubilee mugs to the village children. After the presentation the children registered their appreciation with three rousing cheers.
The sun appeared in the evening and the villagers' returned to the grounds of Woodcote Manor Park for a barbecue, music and a gigantic Jubilee fire which had taken four weeks of intensive activity to build. After leading the community in the singing of the National Anthem, Mr Morton lit the fire and the flames could be seen for miles around.