Jack Wingrove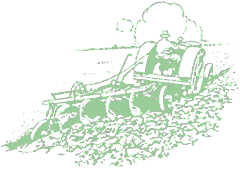 Jack Wingrove and his family were the first to move into Wood Lane Close. He has lived in his present house since it was built in 1946. At the time he was employed by Utility Mid Southern Electricity but his family spent their first year without electricity. This was due to the war effort, mains cable was in short supply and the large cities were served first.
Jack remembers the village as being very different from today. Everyone was in employment. The farms employed many more men in those days and the women were in great demand for domestic work in the larger houses and farms.
If you needed to see a Doctor it was necessary to cycle or walk to Alresford. The route taken was along Alresford Lane.
To celebrate the Coronation a street party was held in Wood Lane Close. Jack fitted floodlights outside his house. There was children's fancy dress. A neighbour's son was dressed as a Naval Officer and Jack's daughter as his bride.
Annual Spring floods caused havoc in The Fox cellars. Jack's son Michael helped to bring the barrels up from the cellars wading in water to do so. Darts were played most evenings at The Fox and Jim Joyce used to keep score for the price of a half of ale.
There was more flooding in those days, the fields at Woodcote used to form lakes, .Jack shot many a duck on them in the moonlight! Miss Legge (Little Dean) left a legacy for twelve families in the village to be supplied with candles at Christmas. Jack's family received candles from this legacy.